NASSAU, The Bahamas – The New Providence Primary School Sports Association (NPPPSSA) recently hosted an impactful Generation Amazing (GA) workshop to provide training and equipment to enhance primary school sports programs across New Providence.
The full-day workshop, held at the Thomas A. Robinson National Stadium, was attended by GA local facilitators Codisha Brown-Colebrook and Harold Romer, NPPPSSA President Latoya Sturrup, Ministry of Education Assistant Director of Education Dwayne Higgins, and over 50 physical education teachers from Bahamas public primary schools.
BFA Technical Director Bruce Swan presented the new format for the upcoming primary school soccer tournament. The tournament will feature two age groups, Under 10 and Under 12, with games played over a 4 week period. The 23 participating schools are grouped into North, South, East, and West divisions, with 3 groups of 6 teams and 1 group of 5. Matches will be played twice per week. The tournament kicks off on October 17th.
The interactive workshop provided an in-depth overview of the GA methodology and how to incorporate social values into local school sports programs. GA facilitators demonstrated how to facilitate development through football and led hands-on practical sessions for attendees to experience first-hand.
Photo Caption:
BFA Technical Director Bruce Swan displays the equipment donated to primary schools.
"This invaluable workshop provides our schools with the methodology, training, and resources to strengthen sports programs and develop essential life skills in our students," said NPPPSSA President Latoya Sturrup. "We look forward to seeing the positive impact in our community."
The workshop is part of an ongoing partnership between the BFA and GA to provide comprehensive coach education and implement impactful youth football programs across the Bahamas.
The BFA and GA will continue collaborating to expand training and provide ongoing support for local coaches and sports programs. The workshop marked an important step in empowering primary schools to leverage sports for youth development.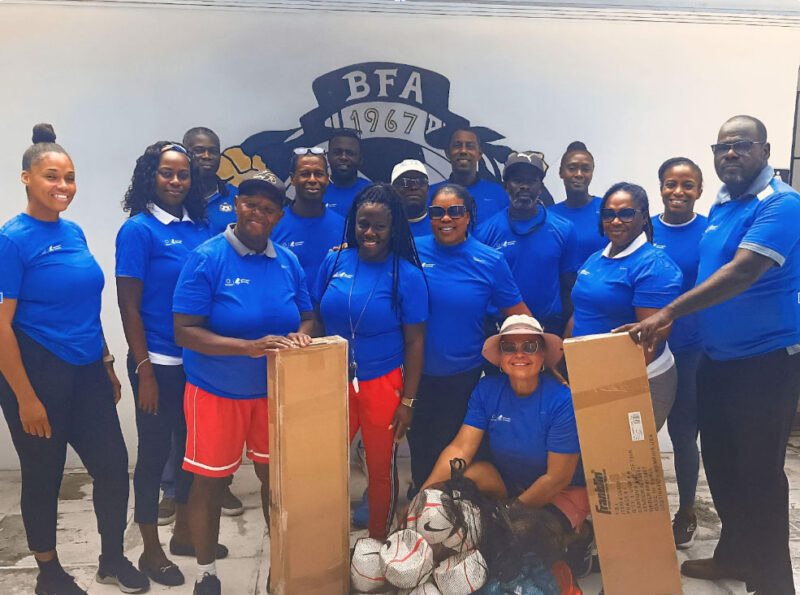 For more information contact:
Bruce Swan | BFA Technical Director
bruce.swan@bahamasfa.net | 322-4343 or 823-4314
About The Bahamas Football Association
The Bahamas Football Association (BFA), is the official governing body of the sport of Association football in The Bahamas. Founded in 1967 and headquartered in New Providence, the federation is a full member of FIFA since 1968 and governs Bahamian football at the international, professional, and amateur levels, including the Men's and Women's National teams, BFA Senior League, youth organizations, and Beach Soccer National Teams.