Hard, gritty, tough as nails, never say die, was the way the Bahamas Men's Football team won over Caribbean rivals St. Vincent & the Grenadines this evening at the Thomas Robinson National Stadium. The Bahamas recently promoted to League B group C, has a tough road ahead of them as they continue to show that they can compete with the big boys, even after knocking Trinidad and Tobago out of World Cup Qatar Qualification.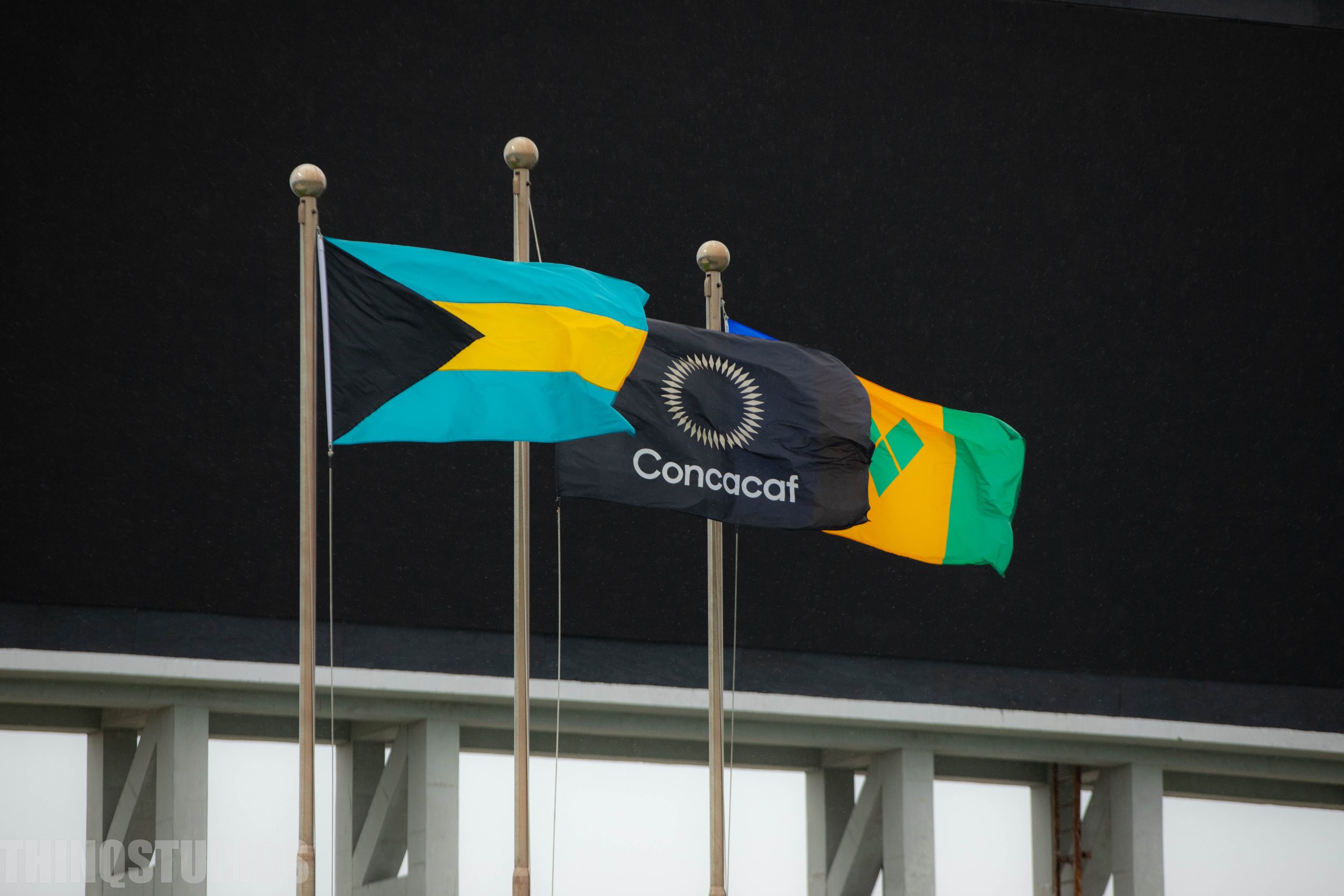 The weather cooperated to a degree and the match kicked off in front of a boisterous fan base who lived or died on every play.   Under the direction of head coach Nesly Jean and with a squad made up of youngsters, the Junkanoo Boys fought to the very end.  In the 68th minute, center forward Wood (Peter) Julmis was brought down harshly in the 18-yard box and the referee did not hesitate in awarding a penalty for the foul.  Up stepped National Team captain, veteran player, top career goal scorer Lesly St. Fleur, to calmy tuck the ball in the corner of the goal adding to his legend status. 
The crowd erupted and the tension was increased as the home team held on to the end to walk away with a 1-0 victory.  The win pegged the Bahamas record at 4-1-0 in Nations League play.  Satisfying to Coach Jean was the way the young players stepped up to buoy the veterans to the victory.
Young players, Omari Bain, William Bayles, Nicholas Lopez, Elijah Mitchell, Michael Massey, Derick Ferguson, Alexiou Cartwright, Jordin Wilson, Vance Wheaton, Kenaz Swain, Miguel Thompson and Cameron Evans, all earned their first Men's international cap.
After the celebrations with family and friends, the squad settled in for their trip on Saturday morning to Port of Spain, Trinidad & Tobago, where they will meet up with a salty Soca Warriors squad coming off a bruising 2-1 defeat to Nicaragua.
SAFE TRAVELS BAHAMAS MEN'S NATIONAL TEAM (JUNKANOO BOYS!)
Photo credits (ThinQ Studios)