The Bahamas can not only boast of its pristine, crystal-clear waters and powder white sand but also Nassau as the host island for the Bahamas Football Association's upcoming Beach Soccer Cup Friday, October 21st to Sunday, October 23rd, 2022.
This exciting international beach soccer event returns to the Beach Soccer Stadium where The Bahamas Men and Women's teams will take on top competition from Central America and the Caribbean ready to win in paradise representing Trinidad and Tobago, Colombia, Costa Rica and Turks and Caicos.
For Anton Sealey, President of The Bahamas Football Association, "we are so glad after a hiatus from international soccer competitions due to the global pandemic to be back in action at our beach soccer stadium. This tournament is an opportunity to see some of the best talent in the Caribbean coming back to the country to compete at one of the best beach soccer facilities in the region," he stated.
The Beach Soccer Stadium was the location for the exciting, action packed 2017 World Cup event as well as the 2018 Bahamas Beach Soccer Cup where Mexico clinched the match.
Joan Cuscó, President of Beach Soccer Worldwide, stated that "it is great to return to The Bahamas after our last event in Nassau in 2018. We have so many good memories of all the tournaments we had in The Bahamas, and to play in a World Cup stadium is an assurance of a quality event."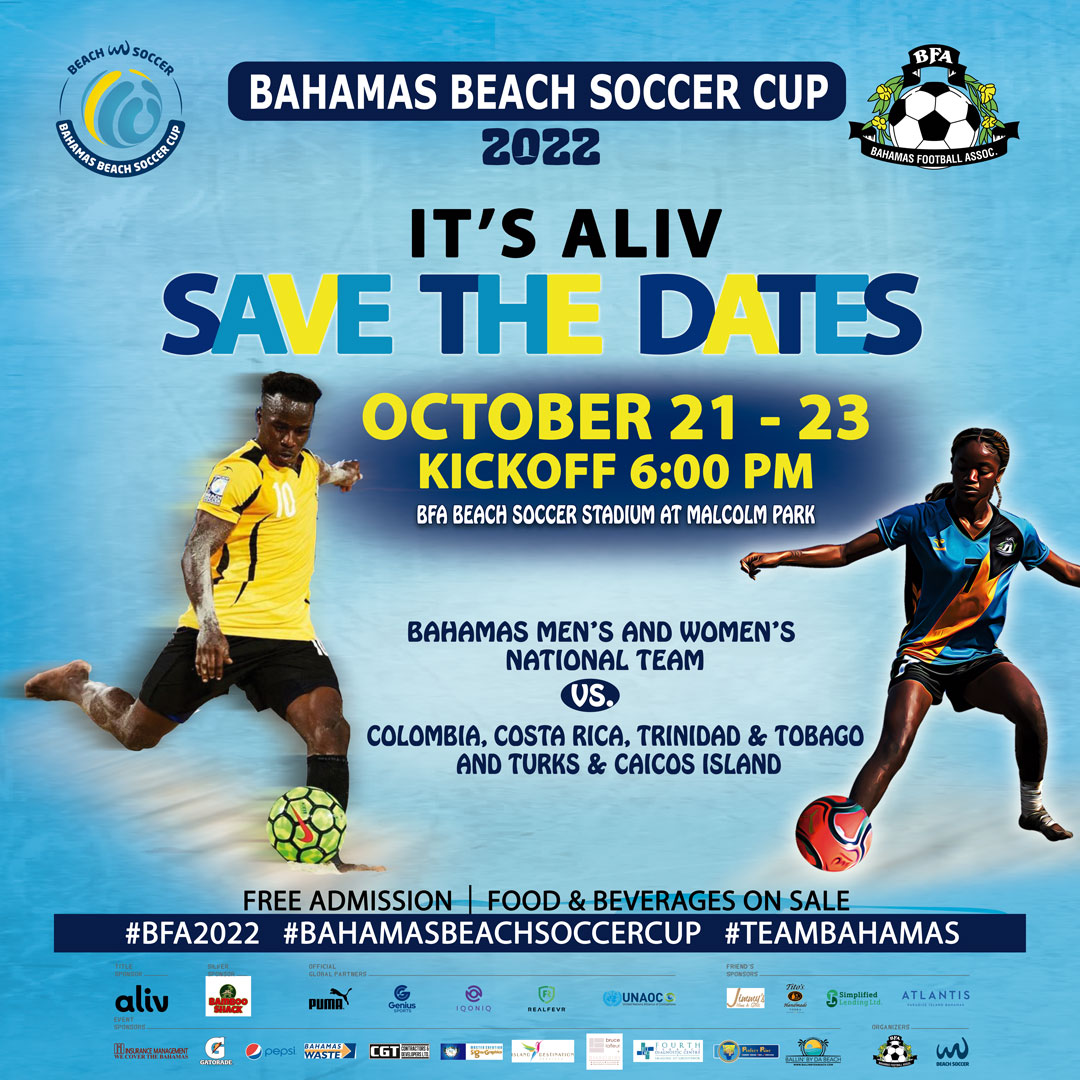 The free Bahamas Football Association's ALIV Beach Soccer Cup weekend runs October 21st – 23, 2022 at the Beach Soccer Stadium. For more information, call 322-4343.